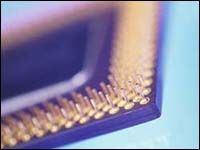 We believe that your business is our business and that if you succeed, we succeed. That philosophy is at the center of everything we do. It is why we work hard to deliver the highest-quality products and services on time and within budget. It is why we strive to provide all our customers with first-class service each and every day.
Where you have an issue please contact us to discuss. If you are not satisfied with what you receive , please return the job to us , within 28 days. We will redo the job at our expense , where necessary.
PLEASE NOTE THAT WE DO NOT STORE ANY OF THE FINANCIAL DETAILS OF OUR CUSTOMERS WHICH ARE GIVEN TO US IN THE COURSE OF BUSINESS.
Mission Statement
Our mission is to provide you with the highest-quality products and services possible in a timely fashion and at a competitive price.
We promise to listen to you and help you achieve your business goals. We will always be there with honest, expert advice and quick, friendly customer service.
Our goal is to meet and exceed your expectations.